In real estate, first impressions truly do matter. Staging your home is an effective method that can make it more appealing to potential buyers. You may greatly improve your chances of selling your property quickly and for a good price by emphasising its best qualities and making it feel warm and welcoming. This article details the processes involved in home staging to help you sell your house quickly.
Step 1: Declutter and Depersonalize:
Getting rid of excess furniture and personal items is the first step in house staging. Get rid of clutter, extra furniture, and your personal effects. This will assist create an inviting atmosphere for potential buyers by making the space feel fresh, open, and neutral.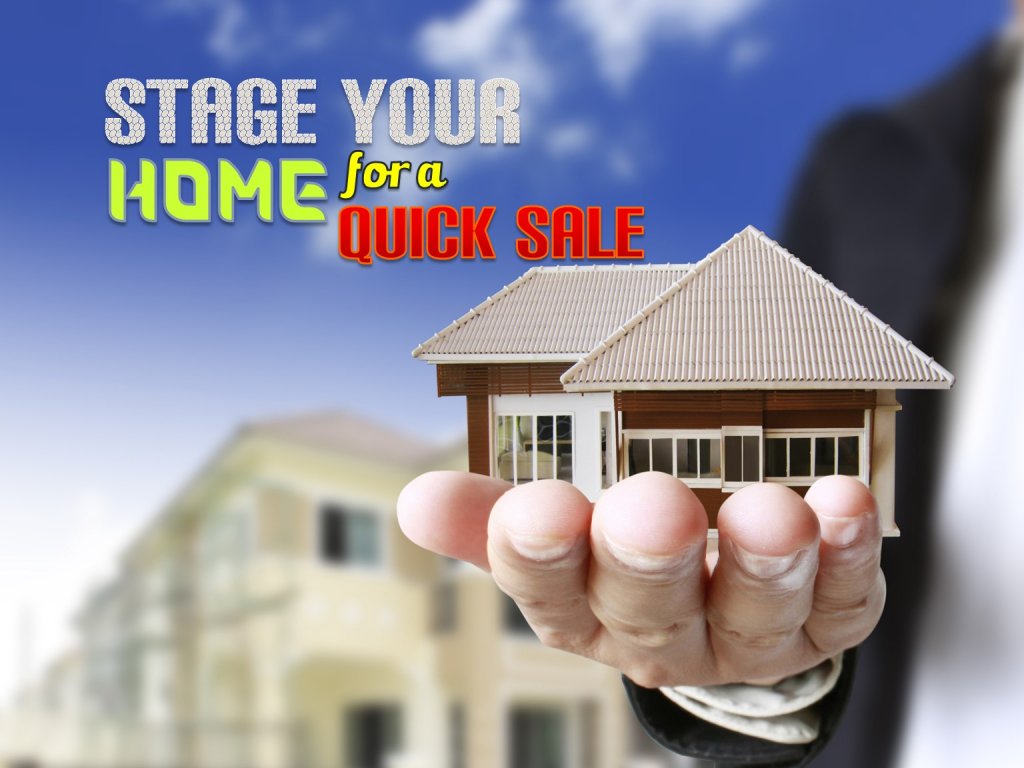 Improving the curb appeal of your home is the second step in attracting purchasers. Improve your home's first impression by tending to the landscaping, painting the outside (if necessary), and designing an inviting front door. You can make your home more welcoming guests by placing potted plants, fresh flowers, or a new doormat in the entrance.
Third, make the most of the inside areas:
Emphasis should be placed on maximising the interior areas to best display their features. Arrange the room's furnishings in a way that promotes easy traffic flow and highlights its intended purpose. Take out everything that's too big for the room or isn't being used. A visually pleasing and well-lit space can be achieved through the strategic use of lighting, mirrors, and artwork.
The fourth step is to add appropriate decor and neutral colours to create a harmonious and aesthetically pleasing environment. Keep the walls a soothing, neutral colour and inject bolder hues with throw pillows, vases, and artwork. Take away any photos or mementos that could prevent potential purchasers from seeing themselves in the room. Liven up the space with some fresh flowers or houseplants.
Fifth, make use of expert photography and 3D tours:
In order to capture the actual essence of your staged home, professional photography is a must. Think about using the services of a real estate photographer. Offering prospective buyers a virtual tour or 3D walkthrough of the home can also increase interest in the listing.
Effectively promoting the staged home is the sixth step.
Once you've arranged and prepared your house for showings, it's time to get the word out. Collaborate with your real estate agent to craft enticing listing descriptions that highlight your home's best features. Use a mix of internet listings, social media, and print ads to get your product in front of the widest possible audience and generate sales.
Seventh, keep the staged appearance:
Maintaining the home's staged appearance is crucial as it sits on the market. Don't let clutter and dirt build up on the property. Maintain a high level of vigilance to guarantee that the property is show-ready at all times. To keep the setting looking fresh and appealing to potential buyers, it's important to replace worn or outdated furnishings on a regular basis.
In sum, home staging is an effective method that can have a major impact on how quickly and easily your home sells. If you follow this detailed approach, you should be able to arrange your home such that it sells quickly. It's important to keep the home looking as it did when it was staged all the way through the selling process, so make sure you declutter, improve the outside, maximise the inside, add stylish furnishings, hire a professional photographer, and market the property successfully. You may boost the likelihood of a quick and profitable sale by staging your house in a way that appeals to potential buyers.