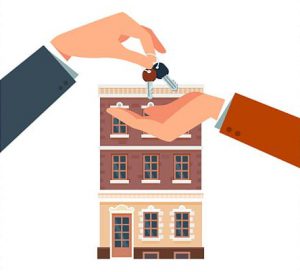 Apartments make life so convenient. So you made the decision of spending the next few years of your life in nice and cozy furnished apartment in comparison to a harder to maintain house. Good job! You took the first step towards your important housing decision. Now what? Scroll down below to find the quick and easy steps that will let you know all about how to make your dream apartment a reality.
1. Do your research on Apartments
One thing we all love when it comes to securing our own place is getting the best deal in town. In order to do that it is a must for you to head on to your laptop and scram in some quick research during your office lunch break or when lounging at home with a cool drink in your hand. Depending on your urgency, you can allocate a few minutes of your time to search through advertisements on property websites. You can also go for the option of contacting agents/brokers or even speak to your family or close friends about what you are looking for.
2. Reach your seller
Once you get the feeling in your gut, 'could this could be the one?', contact the authorized property agent or apartment owner to find out more details and if it fits your requirements. Keep in mind to check the history and authenticity of the firm if you're getting the contact through an agent!
3. Take a ride
Go ahead and take a trip down to the apartment complex you're interested in. After all you are going to make an investment and a live tour gives you much more to see rather than a virtual tour on your laptop. Look out for defects or potential issues that could come up after you make the purchase.
4. Investigate the area
So you like the apartment and you see yourself living there. Is that sufficient for you to make your decision? You might want to go ahead and look at where the apartment complex is located. How further away is it from the nearest city? Are you able to carry out your day-to-day work without having to go an extra mile? Investigate.
5. Lawyer up!
So this apartment did turn out to be the one. Search your contacts for legal help from a professional and reputed lawyer who will help you with the next few steps.
6. Inspect on title
It is rather important to find out if the title to the property is clear and without any inconsistencies. You can sit back and relax while your hired legal help checks the deed and the plan of property at the Land Registry, thus preparing a contract for you.
7. Negotiate, negotiate, negotiate!
Remember in the previous steps where you first did your research? This is where it comes into play where you will now be ready to bargain with the seller for the best possible price. There could be additional costs such as taxes and stamp duties that will have to be paid to relevant authorities.
8. Available Financing Options
Many banks in Sri Lanka offer prospective home-buyers the option of receiving a mortgage. The higher the down payment, the lower the monthly payment to be made and higher chances of you receiving the loan. The mount you receive will depend on certain factors such as your monthly income.
9. Making things official!
It is important that all parties be present when singing the contract: owner(s) of property, the buyer and legal representation of both parties. You could either pay the full amount at this stage or make the discussed down payment.
10. Seal the Deal!
Once the new deed has been registered at the Land Registry and the respective municipality, the transfer is considered closed and legal. Congratulations! You are now the owner/renter of your very own apartment!
If you are interested to go through a list of apartment for sale, please click here.