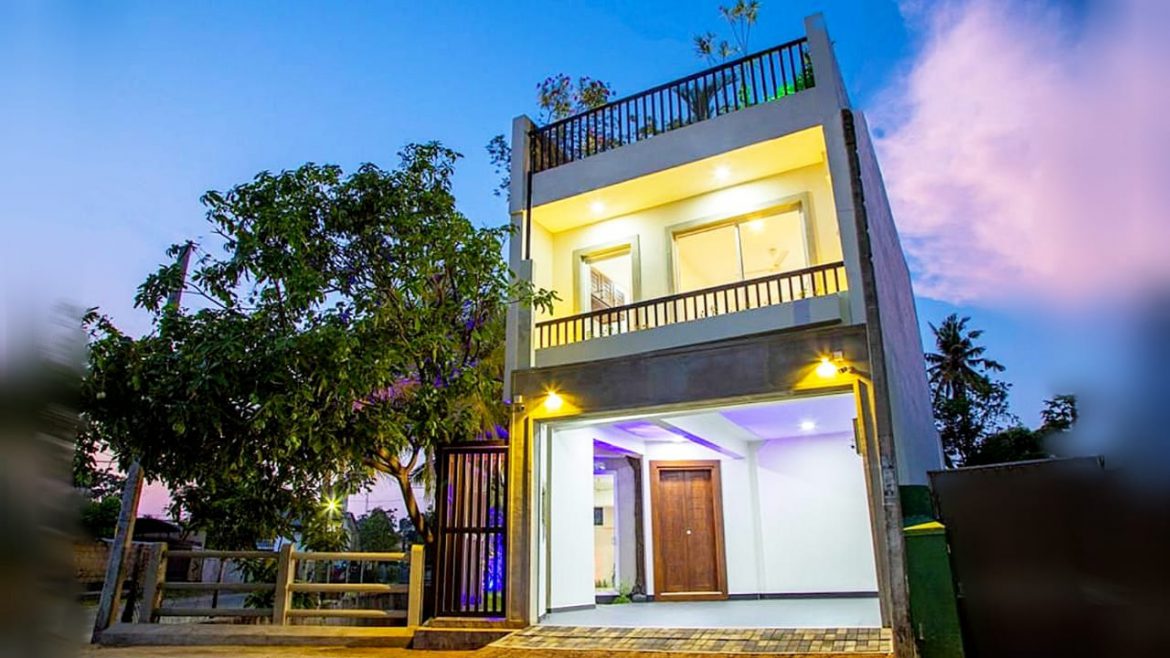 The team at Mister T is pleased to bring you this gem of a property in Mount Lavinia which is up for grabs, this house for sale is something you should check out for sure. A property of this design and build deserves a write up apart from the traditional listing which can be found on the website. Let us explore what makes this property so unique and worthy of being published on this section of the website.
First off, this is located in a prime spot with an easy 20 ft wide road. Templers Road in Mount Lavinia has always been a well sought after location and it has lived up to the expectation of property buyers. Secondly, this house was custom-built with the involvement of an architect and designed with 200% due diligence in terms of safety and security.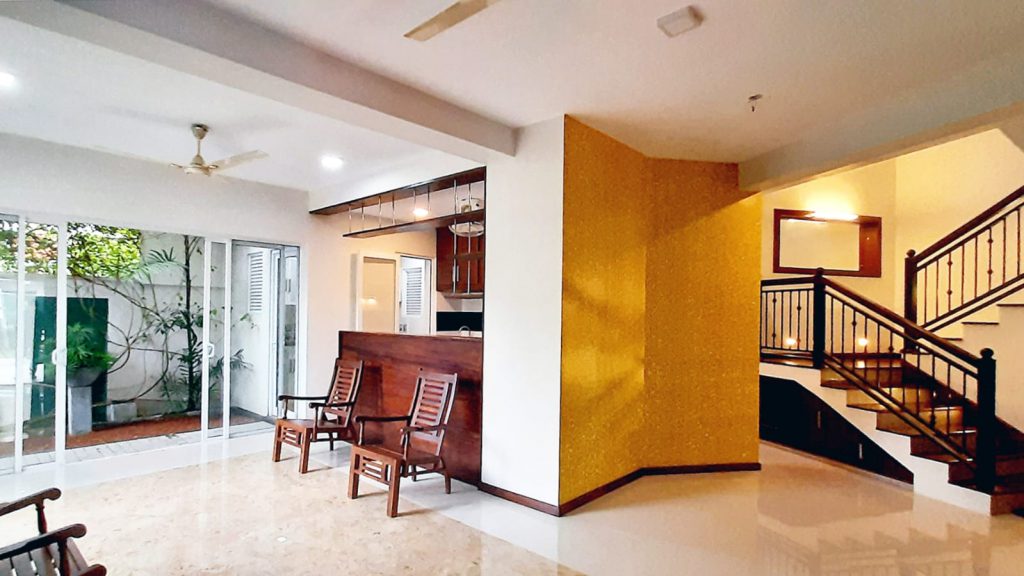 We are looking at 6 perch land space on which this house stands majestically and changes its colours with the changing times of the day giving it a stunning appearance especially at dusk and just before dawn. Spanning across a total of 3,750 square feet, this property has 3 kitchen spaces, 2 downstairs and 1 upstairs along with 4 bedrooms and 3 washrooms and an additional maid's washroom and storage space with a lovely landscaped rooftop along with the provision of setting up a gymnasium.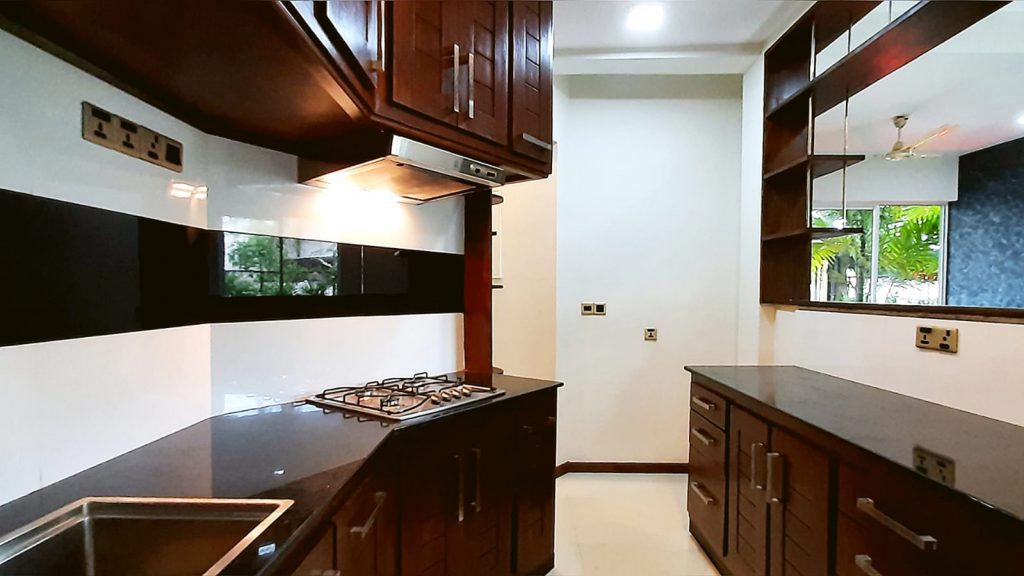 With parking for 2 vehicles, nett accounting system applicable for the solar set up and a high tech meter to gauge the temperature and the water level when using hot water, truly makes this house stand out from the usual houses we see in the market.
The walls on side of the room have textured paint which takes a great amount of effort to achieve that kind of finish and not to forget the rubber padding on the stairway to make the teak feel like concrete and eliminating the creaking sound of the wood. The entire house is beautifully decorated with textured paint and colourful indoor and outdoor lights along with a number of practical aspects well thought of.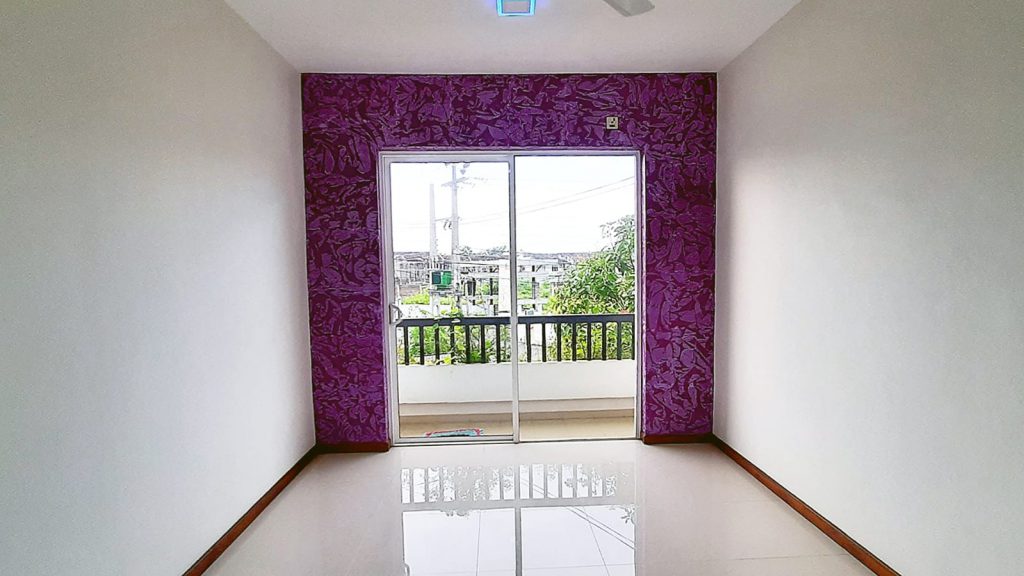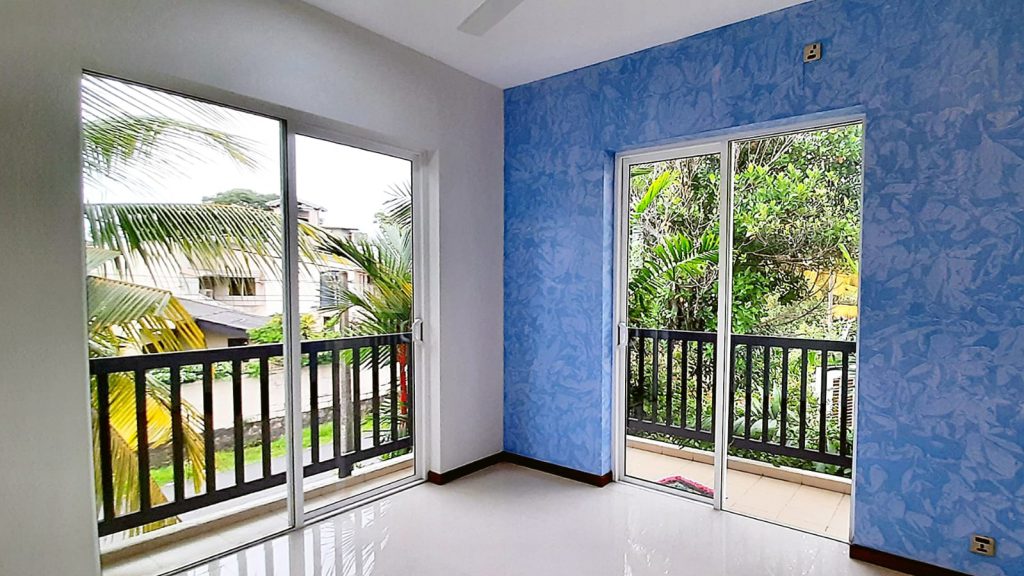 To visit this house, please call on 0768557736 and don't forget to watch the video walk through which covers quite a number of details about the property. Click below to view the video.
Looking for property in a different location, click here to virtually visit all houses we have on our website.