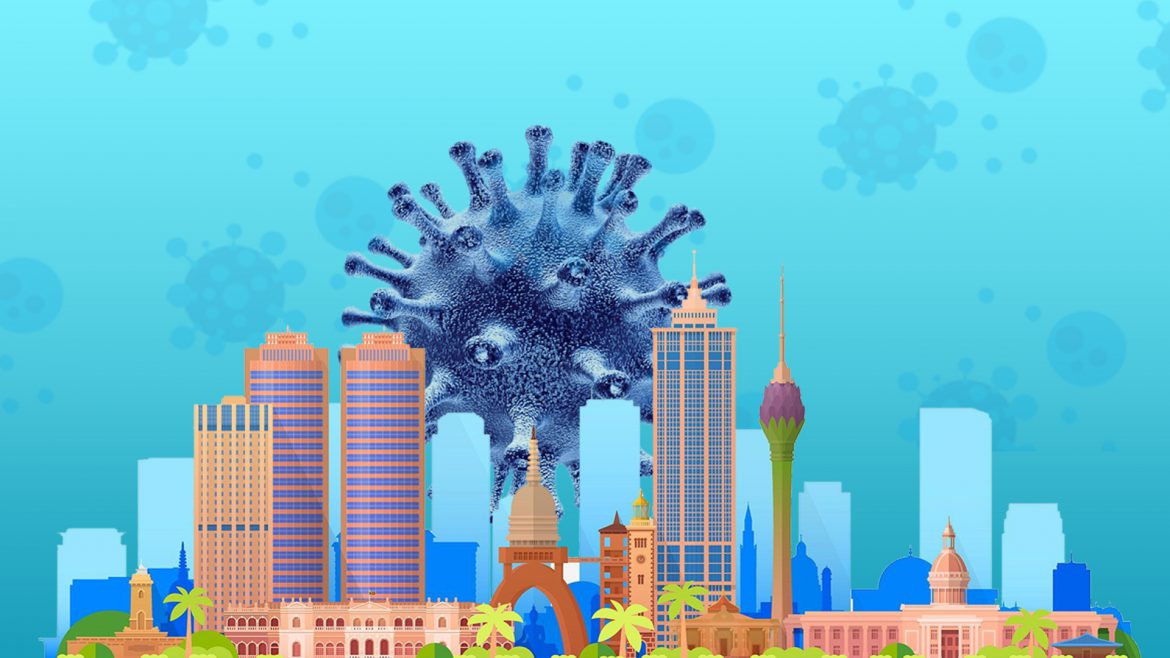 Colombo's ever changing skyline will be seriously impacted as and when the Covid-19 situation subsides. It is unclear how long it would take as the government of Sri Lanka makes every effort to fight it and keep it under control. However, it does appear that the fear of being infected will remain for a few months, even once the curfew lifts. The team at Mister T has put together the following questions which have risen amongst clients and property owners of the luxury segment. This article is meant to shed some light on how to go about dealing with such concerns:
How should apartment owners handle this situation?
Having an open mind is one of the most important methods to approach the situation. The fear and uncertanity is evident in every industry, so instead of panicking, thinking with a clear mind will be very helpful. At present, it is quite clear that the market is moving very slowly (if at all) and there is little data on how the industry will fare in the future. However, do consult a few real estate agencies and check on potential inquiries before weighing your pros and cons and evaluating options. If history is any indicator, most industries always bounce back after trying times and go back to the levels they were at before.
How should property owners liaise with their agent in this situation?
It's always good to send a message to check if your agent is doing well. Not only is this a gesture of goodwill but as a property owner, touching base with your agent will also help strengthen your relationship and give you better access to information. Most real estate professionals have inside information on market conditions that they share only with their most trusted clients. So a simple "hello, how are you holding up?" could be a win-win for all.
What should be the goal when renting?
If you are someone who is inflexible and determined to get "my price", then you will find it very difficult to get a positive result. When renting, your goal should be to find a good tenant first who will look after your asset. Owing to the current situation, most clients will take advantage of the stagnant market and ask to bring the prices down. However this shouldn't be viewed in a negative light as naturally, almost all people will be economically hit in some way or another. Therefore your goal should be to first find a good and kind tenant who you can get along with and who seems responsible enough to maintain your property. Once that tenant leaves and the next round of renting comes along, the market would have picked up enough for you to increase your rate. It has been noted that rents have been reduced in the recent past from anywhere between 10% to 25%. So consider reducing a similar amount to make the best of your situation.
Also note that due to the COVID19 situation there is also a notably higher risk in contracting the virus if you were living in an apartment condominium as opposed to a standalone house. This alone could lower the demand for apartments and leave fewer potential tenants than there was before.
If you decide to pass on the above and continue to advertise to find your desired price, you might find it even harder to rent your property as most clients would have noted your longer presence in the market and this is when stigma starts to build around the property. Clients wonder why you weren't able to dispose of your property sooner and might jump to conclusions and ask to significantly reduce the price.
What should be the goal when selling?
For a long period of time, Sri Lanka has been a buyers market. With the surplus of apartment units from multiple new developments and the addition and elimination of VAT and taxes, buyers have been anxious and withholding themselves from making an investment. With the onslaught of the virus, this is bound to become worse.
Some theories claim that Sri Lanka has run out of individuals who have enough money to make these purchases. While this may be true, we also noticed that just before VAT and taxes were implemented by the government in 2018, there was a huge surge in apartment purchases. This showed that the issue was not nearly the lack of enough high income individuals to invest but rather, fear in making such investments.
This uncertainty and insecurity has led to multiple apartment units being available for months and years on end. Many owners who are unaware of this climate list their apartments for high prices and wait for the inquiries to flood in. When their properties remain unsold after months of advertising, a few begin to understand the reasons while others insist that they can still get their desired price and refuse to budge. However by this time, it may be too late to get a good price.
Like with renting, once a property has been advertised for a while, stigma starts to build amongst buyers. Many assume that there may be a problem with the property which the owner is not communicating. Others realise that the long period on the market means the owner has been unable to sell and is desperate. This results in offers even further below the initial asking price. Ultimately,the property ends up selling way beneath the owners expectation leaving many disappointed and resigned. On multiple occasions, Mister T has noticed that owners reject early offers a million or two below their desired price, only to finally sell their properties for several millions, if not tens of millions below these initial offers, and these too several months or years after the property has first been advertised. Some others who refuse to budge from their price are still struggling to make the sale.
To avoid these situations, we recommend doing a few things. Firstly, do a rough assessment to calculate the current market rate of your property. It would be wise to consult with your agent at this point. After adding your cost and expected profit margin, consider reducing roughly 10% to 20% from your expected price when you advertise (in other words, a below-market-rate). While this might seem like a huge cut from your profit, understand that it is still better than keeping your property available for many months and ultimately selling it for nearly 30% to 40% below your asking price. We've noticed that owners who advertised their properties at just the right price receive multiple offers and even closed the sale in as little as two weeks.
Also make it a point to seriously consider accepting the early offers you receive. We have noticed that owners who dispose of their properties in the early stages receive a much better deal than the ones who waited, expecting to get a better price. On very rare occasions have we noticed the latter receiving better offers than what they got at the start.
In light of the above, keeping your property closed or even renting it out seems like a better option. If indeed you aren't in serious need of money and in no rush to sell, we recommend holding onto the property until such time that the market stabilizes and buyers confidence increases. However, also take note that most apartments in Sri Lanka have their own "life cycle". This is where most buildings start to lose their "lustre", usually after a period of 10 to 15 years. Almost every buyer prefers new buildings as most older condominiums in the country start to show age and/or have issues with maintenance. If you keep the property available for too long or hang on until a time when you can get a better price, newer buildings that come up might take away demand from your condominium, leading to average market prices reducing further.
What to do if no one takes your apartment?
This is a tricky situation. Firstly, try to ascertain if the lack of interest is due to the price as mentioned above. If not and you are in urgent need to sell, let's explore some possible causes and solutions.
Firstly, is your property in bad condition? On countless occasions we've noticed owners who are ready to showcase their properties with peeling paint, broken doors/cupboards, outdated kitchens / bathrooms / furniture or smelly and dirty interiors. Would you be happy to make such a property your own home? No one would. While many owners claim that they will reduce the price due to such conditions, this is not an advisable move. Once a client has seen a property in that state, they receive a bad impression and either decide that they want nothing to do with the property or they bargain for a way bigger reduction than what you're comfortable with. Instead, if you could spend a little bit of money to do up the place, this could lead to a better price and a much faster sale.
Engaging a real estate agent to handle your sale could also be very helpful. Most agents have useful tips and strategies on how to market your property. Plus, they have access to a list of existing buyers in addition to advertising and sourcing new clients for your property. However, one common mistake most property owners make is giving their property to multiple agents/agencies to handle. This gets rather unpleasant as an interested client might willingly or unwillingly end up contacting multiple agents about the same property. If the client wishes to proceed ahead with the sale, this leads to unnecessary confusion and arguments over who introduced the client or who got in touch with the client first. Most agents/agencies are connected in some way or another and are also in touch with the same clients, so working with only one makes more sense.
If all else fails and you are desperate to sell, you still have the option of mortgaging your property. However, let this be a last resort. Mortgaging in this situation would mean living above your means. Many people spend their entire life trying to settle mortgage payments and it even leads some to end up being poor. Eventually you end up paying much more for the property because of the interest component. If your income or job is not secure, resort to this as a final measure only.
Is 2020 the year of the lowest price points for apartments?
Considering Covid19 and the resulting inflation, it can be safely assumed that price points for both apartment rentals and sales will drop. Apart from expats who are already in the country, new expats might be few as most countries struggle to get their economies under control. Local rental clients will also not prioritize renting luxury apartments unless their situation improves. The lower demand would surely lead to dramatically lowered prices. However, this could also have the counter effect of renewing interest in clients due to the attractive new rates.
What are the dynamics of price points?
While there may be a drop in prices, this difference might not significantly reflect on expat rental clients unless the price is quoted in LKR. Many landlords bill foriegn and even local tenants in USD for a few reasons. While the Dollar appreciating against the Lankan Rupee is obviously a benefit, many owners also request a USD transaction as they have bought these units in USD and it only makes sense for them to quote a price in USD.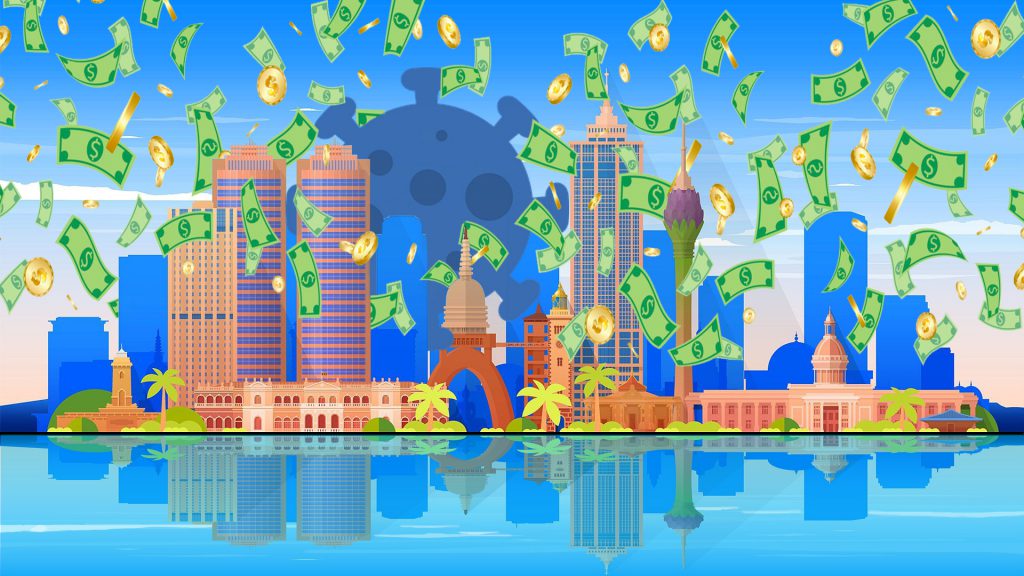 However, dealing in LKR will naturally allow for more interest from potential tenants. There is always room to negotiate. It's best to consult with an industry professional on how far you wish to come down or for help in deciding reasonable final terms before committing.
In spite of this, there are some owners who will still prefer to quote and accept payments only in USD. This is a very subjective matter depending on the landlords terms/personal finances and also on where the tenant's money is coming from. There is no right or wrong here.
Similarly, when it comes to sales, its best if transactions could be conducted in LKR. While most developers expect payments in USD, the expected drop in demand could paralyze most developers who were already struggling. Thus, a personalized arrangement in LKR with the full consent of both parties would be the best approach. While some sellers prefer if funds can be deposited to their foreign accounts, it's often much safer to complete the transaction in a bank in the presence of a lawyer. This is much more straightforward and will avoid a lot of hassle relating to the practicalities of transmitting funds overseas.
Should you sell your apartment? Will things get worse?
This will purely depend on your purpose of purchase. If you have bought to sell, now is clearly not the right time. It is much better to buy with the purpose to keep and sell, as 2020 is clearly a year for buyers to get a good deal but if you are desperate and need to sell in order to get liquid cash, you have to accept that the property might be sold for a below-market rate. You won't get the best deal and you will need to settle for what industry pundits call is "a reasonable price". As difficult as it might seem, this is something you will have to stomach.
But will things get worse? The beauty about real estate is that it is a basic need for all people. It is a need that allows almost all other industries to thrive. Thus, there will always be opportunity and demand will improve. Even the worst economic downturns during the past century couldn't kill the industry or prevent prices from rising again. The ups and downs in the market are a cycle so you can always expect there to be tipping points and dips. Prices will continue to rise with inflation so you can definitely look forward to more opportunity in the future.
Is there a segment of buyers in the market?
There are always segments of buyers in the market. They differ according to the property category and other varying interests, the price point within these categories and also on their intention to buy. We've outlined a few personas below.
Some buyers are well aware of the exaggerated prices most properties are listed at so they negotiate heavily. These buyers are not impulsive buyers, they do not see the property and decide to buy it after a first inspection. They take their own time to scan all options in the market before they arrive at a conclusion. After they make up their mind they will negotiate taking full advantage of the knowledge they've gained from scanning the market. Since they have multiple options available to them they might put across multiple offers towards multiple owners. These buyers will only agree to a purchase if their price is met. They do not budge from their price, even if the owner wishes to meet in the middle.
Certain other buyers will start their search feeling optimistic about their future purchase. However a few months down the line, they simply change their minds or hang on for what they feel will be the opportune moment. These are usually first time buyers who feel anxious or insecure about the purchase process. Since they are investing all the money they probably have, they look for reassurance that this is the absolute best choice devoid of any risk. These buyers also get frustrated with the paperwork process that is involved, especially when going through a loan. Opinions from friends and family are also of extreme importance and they might pull out of a transaction if their loved ones show the slightest level of opposing or disapproving the same.
A third category of buyers are what we call "window shoppers" or "two weeks buyers". These buyers have no intention of purchasing a property but they go scouting during their weekends, usually as a form of leisure. While they could have some interest, their hearts are always half in and half out. They might search for many years for their ideal property and still never find it. However, if they do finally find something, they negotiate for a low rate, always guaranteeing to complete the transaction within two weeks. If an owner rejects or even accepts their offer, they are usually never heard from again as they are onto their next source of entertainment. Most clients in this category have no idea of how a bank loan works and assume it's easy to get around the paperwork.
Is renting / buying an apartment better than renting a house?
In Sri Lanka, the pros of living in an apartment outdo the pros of living in a house. This is predominantly because of a few well-sighted reasons such as security, convenience of lifestyle, easy maintenance and added facilities in apartments.
Vertical living has certainly taken the lead in many cities and it is slowly getting there in the city of Colombo. It also makes sense for many to live in an apartment because of a feeling of being a member in a closely knit community. Young couples feel isolated living in a large house which is also cumbersome to maintain. Furthermore, the design and maintenance of many houses in the city are substandard if not, poor.
Additionally, many feel safe inside apartments as houses have the risk of being easier to break into. Even with surveillance cameras, the rate of crime with regards to burglaries and murders are still on the rise. Apartment buildings usually have stringent security who are even more on high alert due to the current economic and political situation in the country.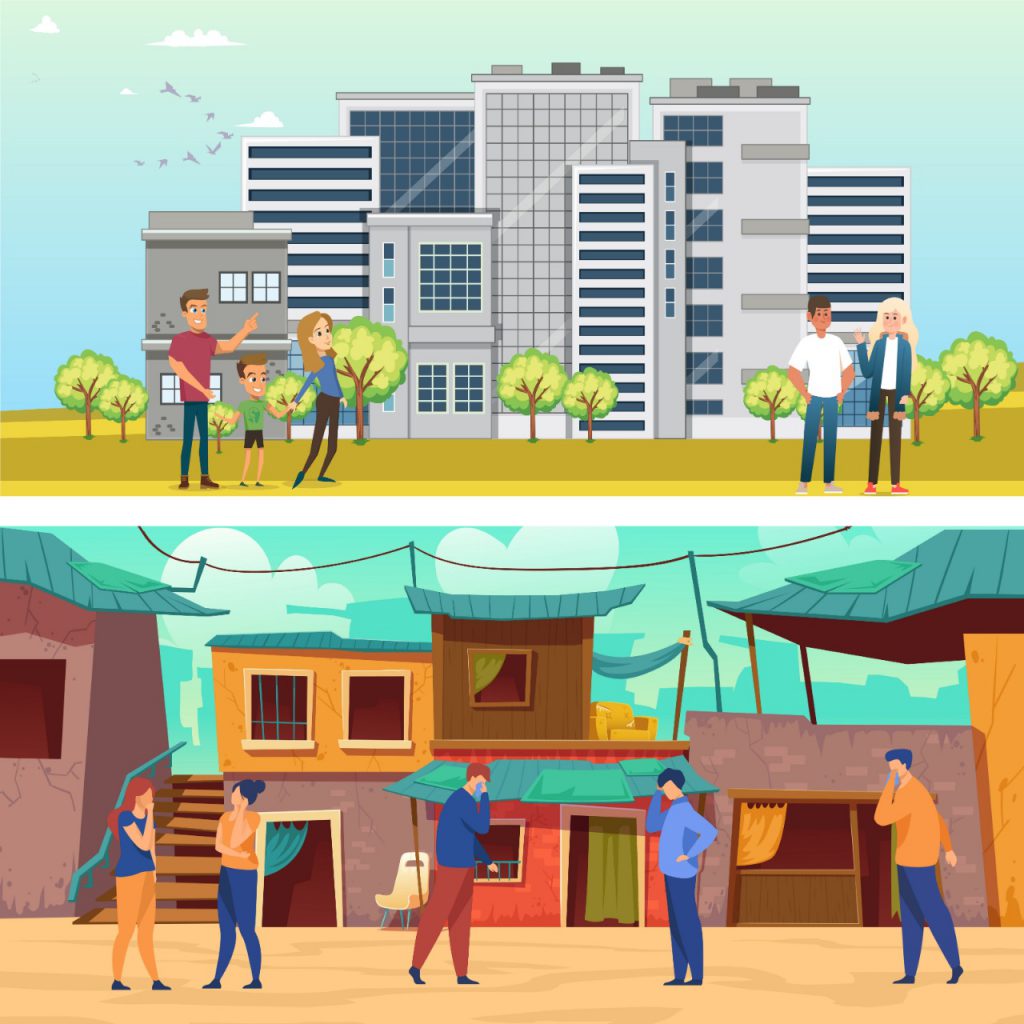 In spite of this, renting a house does have its advantages. People feel more privacy within a house as naturally they don't have as many neighbors within close proximity. Gardens are a necessity for some families with children and pets (most apartments in the city do not allow pets). With regards to the current COVID19 situation, some also feel safer inside a house as the risk of contracting a virus is higher inside an apartment.
However the choice of either an apartment or a house is purely subjective and will depend on each individual's preferences and lifestyle needs.
Stay well and stay safe, this is a period in human history which is very unique and is a survival experience to all involved. Some might make use of it, some whine about it and some just don't care about it.
Should you wish to book a consultation session with Mister T to understand the dynamics of buying or selling an apartment, please send an email to marketing@mistert.lk and the team at Mister T will be more than happy to assist you.