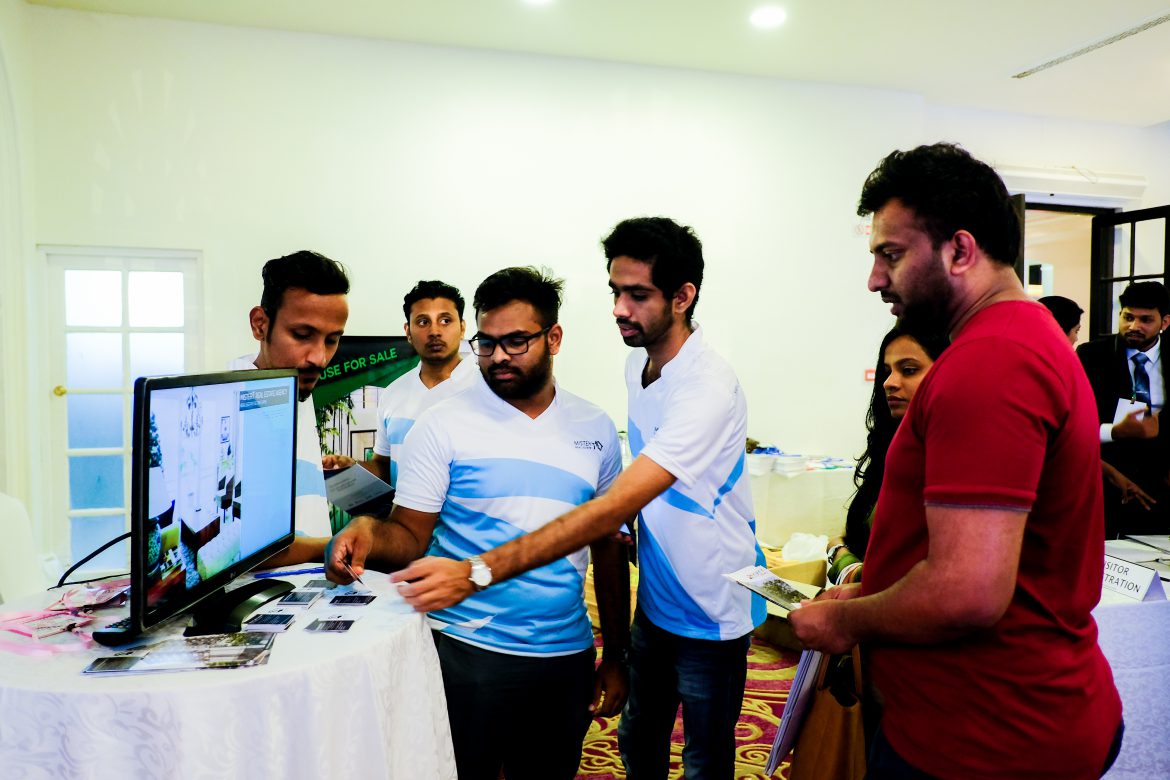 Situated in the heart of Nawala, the Mister T company takes pride in happy and fulfilled employees. Mister T is a real estate agency which has been in the market for over 3 decades, expanding their portfolio of over 4000+ properties. One winning attribute to their continuous success are it's employees. Mister T knows that the key to a successful and smooth running of a company is it's happy and fulfilled employees. Therefore, one important part of the Mister T culture is putting their employees first. 
The culture at Mister T is more decentralized than centralized. While basic rules come from the upper management, they are more to ensure the smooth running of day-to-day activities rather than controlling. One aspect you will notice with Mister T employees is how free they are with their opinion and thoughts. This is because the company understands the unique strengths that each person brings to the table and makes sure to bring that out in them. Employee's suggestions are always considered and taken into account and it has never failed for the company. It is clearly a strategic decision that will continue on at the company for years to come.
On a more personal level, the company has a collective range of fun activities. Some of these include surprise birthday parties for the team members. The team somehow manages to surprise them on their special day with a mouth watering cake, sparkling candles, deco and delicious treats. The day is spent eating cake, following a sugar high for the rest of the day. Another fun activity the company is known for is 'movie nights', where we play a movie on either a large screen or fix up a projector. This usually includes yummy treats, which is the perfect end to a stressful work day.
Furthermore, every year the company partakes in the Lanka Property Show, a real estate property event, which gives the team a chance to get out of the office as a team. The show which goes on for an average of two days includes enormous amounts of food, a bit of networking and a whole lot of conversation, selfies and fun. This not only gives the team a chance to bond but also gives them experience of being a part of a corporate and prestigious event.
On a weekly basis, Friday is our day of relaxation, reflection and fun. Having an easy going work day, the team ends the day early and often find themselves leaving the office to engage in a spirited and competitive game of strategic pool Excel World or Cinnamon Grand. Other friday activities include movie night in the premises or getting in large pizzas to end the week in a joyous atmosphere. These Fridays often entail a spirited card game, thus speaking to the company culture of always maintaining a fun and challenging atmosphere. Therefore, there's never a dull moment among the team and the week almost always ends on a joyous and stress relieving tone.
Excited to work at Mister T? We're hiring!
Send your CV/resume to careers@mistert.lk and we'll get back to you.