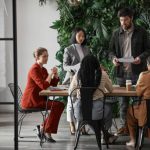 In recent years, coworking has grown rapidly in popularity around the world, including in Sri Lanka. Coworking spaces are communal work environments in which professionals from various industries can work, collaborate, and network. These locations offer a variety of services, including high-speed internet, meeting rooms, and printing services. Coworking spaces are challenging the traditional office space model and are growing in popularity among freelancers, entrepreneurs, and small businesses in Sri Lanka.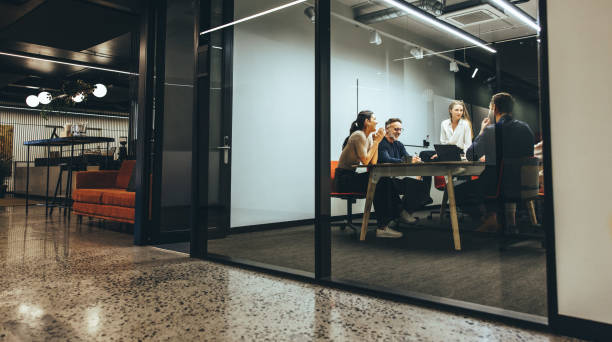 Several factors are driving the rise of coworking spaces in Sri Lanka's real estate market. One of the primary reasons is the country's growing number of startups and small businesses. Sri Lanka's economy is expanding, and the government actively promotes entrepreneurship and innovation. As a result, the number of small businesses and startups in the country has increased, and many of them are looking for affordable and flexible workspaces. Coworking spaces, which provide an affordable, flexible, and collaborative work environment, are an appealing alternative to traditional office spaces.
The changing nature of work is another factor driving the rise of coworking spaces in Sri Lanka. Many professionals no longer require a traditional office setting with the advancement of technology. They can work from any location in the world. Coworking spaces provide a professional and collaborative workspace with all of the necessary amenities, making them an ideal solution for remote workers.
Coworking spaces are also popular among Sri Lankan freelancers. Working from home or a coffee shop can be isolating and distracting for freelancers. Coworking spaces offer a community of like-minded professionals, which can help with networking and collaboration. They also provide a more professional working environment, which is useful for client meetings and presentations.
The increasing demand for flexible workspaces is also driving the rise of coworking spaces in Sri Lanka's real estate market. Many businesses and professionals are looking for work arrangements that are adaptable to their changing needs. Coworking spaces provide a variety of flexible options, such as hot desks, dedicated desks, and private offices, which can be rented for a short or long period of time.
Finally, the growing popularity of coworking spaces in Sri Lanka is being fueled by shifting attitudes toward work-life balance. Many professionals want workspaces that are not only functional, but also provide amenities that promote their well-being. Coworking spaces frequently include amenities such as gyms, meditation rooms, and even pet-friendly areas, which can help professionals better balance work and life.
Finally, the rise of coworking spaces in the Sri Lankan real estate market reflects the changing nature of work and the growing demand for flexible and collaborative workspaces. Coworking spaces provide a cost-effective and flexible alternative to traditional office space, which is especially appealing to startups, small businesses, and freelancers. With the economy's continued growth and an increasing number of professionals seeking flexible work arrangements, demand for coworking spaces in Sri Lanka is expected to rise in the coming years.
Get in touch with us at Mister T today! marketing@mistert.lk