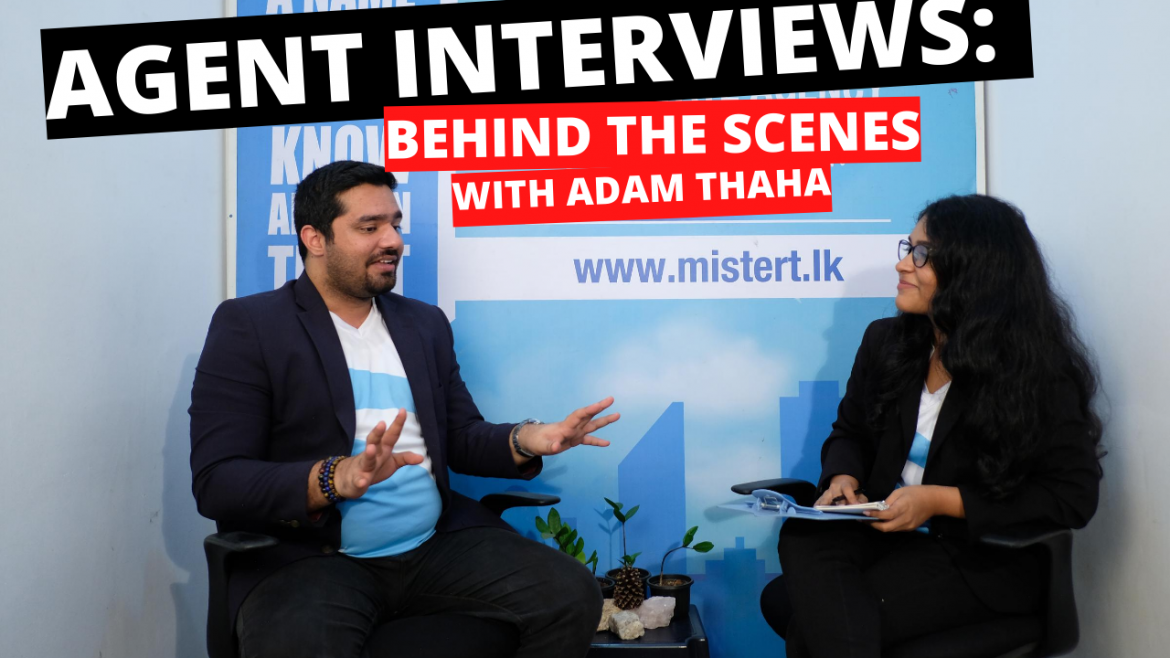 Being long overdue, Adam Thaha, CEO of Mister T Real Estate, sat down to share his journey in the real estate industry and how he grew his company from ground up. Watch this exclusive video to hear what he has to say about heading one of the prominent real estate companies in Sri Lanka, the challenges he faces and more information about the real estate industry.
With a heavy social media presence and a colossal client base which encompasses many of Sri Lanka's richest individuals, Mister T Real Estate is certainly thriving in the market as an impact player when it comes to real estate transactions. The key areas that Mister T focuses on are providing unexpected levels of professionalism using both technology and innovation in order to cater to as many clients as possible.
In this day and age, where technology is dominating the world, Mister T has come forward to provide opportunities to all those who are looking for various properties either to buy or rent, be it permanent or temporary. To Mister T, it is also of utmost importance to be honest, transparent and trustworthy in order to do the real estate broker's business in this part of the world, especially when the number of amateurs is more than the number of professionals.
One of the most fascinating aspect of their service is the practical knowledge that they possess when it comes to advising the client on issues and challenges that are faced by many of the clients in terms of property related matters.